Harriet Smart's Books
My books are all available as e-books on Amazon (UK, US and other countries).
The Butchered Man: Northminster Mystery 1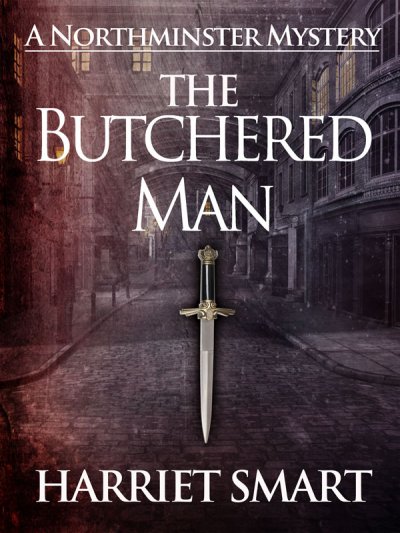 Northminster, 1840: a once-picturesque cathedral city, where dirty smoke stacks now rival ancient spires. When workmen make the shocking discovery of a mutilated corpse in a ditch outside the ancient walls, Giles Vernon and Felix Carswell are charged with solving the case.
Intelligent and practical, Chief Constable Major Vernon has transformed the old city watch into a modern police force, and he throws himself into the investigation with the same energy. But as he probes a murky world of professional gamblers and jilted lovers, he is drawn into a dangerous emotional game that threatens to undermine his authority.
Newly-qualified police surgeon Felix Carswell is determined to make his way in the world on his own terms despite being the bastard son of prominent local grandee Lord Rothborough. Called to treat a girl in an asylum for reformed prostitutes, what he uncovers there brings him into conflict with his new employer, Vernon, and throws the case into disarray.
Together they must overcome their differences and find the brutal truth behind the mystery of The Butchered Man.
The Butchered Man is the first Northminster Mystery featuring intrepid early Victorian detectives Vernon and Carswell.
The Dead Songbird: Northminster Mystery 2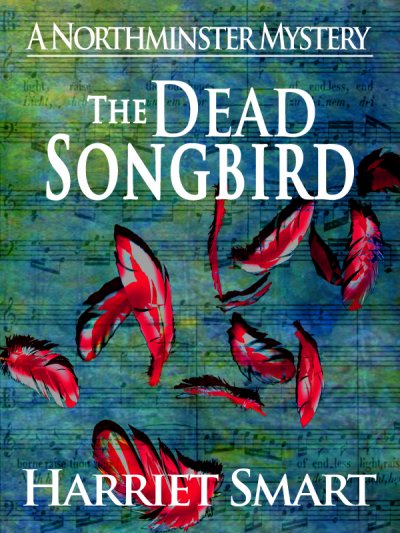 Celebrated singer Anna Morgan has come to Northminster to escape a troubled past and sing at the city's Handel Festival. But when she continues to receive the poisonous letters that have been plaguing her, she turns to Chief Constable Major Giles Vernon and Police Surgeon Felix Carswell to find her persecutor, drawing the two men into her charismatic orbit. At the same time, a talented young tenor is found dead in curious circumstances in a locked chapel, and the hunt for a murderer is on.
The Dead Songbird is the second Northminster Mystery featuring early Victorian detectives Vernon and Carswell.
The Shadowcutter: Northminster Mystery 3
Police surgeon Felix Carswell has joined Major Giles Vernon and his convalescent wife, Laura, for a few days in the elegant spa town of Stanegate – it's a welcome holiday from the summer stench of Northminster. But no sooner has he arrived than a Spanish colonial gentleman, dying of consumption, requires his urgent care, while Major Vernon is called away to Lord Rothborough's country house, where a lady's maid has been found drowned in a secluded pool.
Major Vernon investigates above and below stairs in the great house, assisted by Lord Rothborough's eldest daughter, Lady Charlotte. When a quantity of valuable jewellery is found missing, the cause of the dead maid's death only becomes more mysterious.
Meanwhile, when his patient dies in his arms after confiding a secret, Carswell is drawn into baffling intrigues involving the government-in-exile of the dead man's homeland, the Caribbean island of Santa Magdalena. And strangest of all, Dona Blanca, the widow of the president, seems to know exactly who Felix is.
Over the course of the summer, Vernon and Carswell together doggedly search for the truth behind these troubling events, but their determination leads to a shocking personal tragedy for both of them, one which that will force them to reassess their lives and their careers, and leave them changed forever.
From the grand hotels of a fashionable spa town to a sordid illegal dog fight; from back-stair intrigues in a great country house to political conspiracies and fencing matches, The Shadowcutter sees the welcome return of early Victorian detectives, Major Giles Vernon and Felix Carswell.
The Hanging Cage: Northminster Mystery 4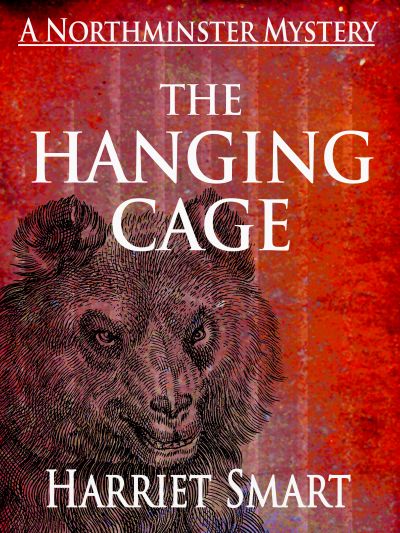 Summoned to the bleak market town of Whithorne in the midst of a winter storm, Major Giles Vernon and police surgeon Felix Carswell are embroiled in another challenging investigation.
A beautiful young heiress has been found dead in her bed, and although suicide seems the most likely cause, the circumstances soon point to a tangle of illicit relationships and painful secrets. As Major Vernon pursues the truth behind Annabella Barker's death, further shocking events soon unfold, including another suicide. At the same time, called in to deliver a son and heir, Carswell is drawn into the affairs of the eccentric Yardley family at Whithorne Castle, but it is no distraction from his anxieties about his troubled relationship with Sukey Connolly. Major Vernon, for his part, unexpectedly encounters an old acquaintance and is forced to question both his past and his future.
When a partial skeleton is found in a culvert, events begin to take a still darker turn, and Vernon and Carswell must pursue an unimaginable evil. As November floods threaten the bridges of Northminster itself, dangerous enemies emerge close to home and the struggle for justice becomes a matter of life and death.
The Hanging Cage is the fourth Northminster Mystery, featuring early Victorian detectives Vernon and Carswell.
The Ghosts of Ardenthwaite: Northminster Mystery 5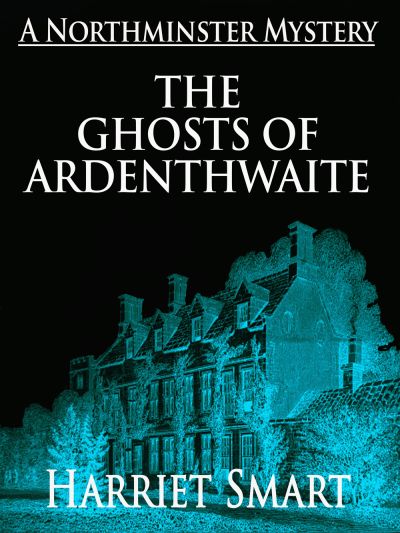 Something is amiss at Ardenthwaite. Ghostly apparitions have been seen, so terrifying that the mistress of the house and the servants have deserted the place. Colonel Parham, the tenant, asks his landlord Felix Carswell and Major Giles Vernon to determine what is going on. But their investigations soon takes an unexpected turn, leaving them in confusion and doubting their own sanity.
Shortly afterwards, a man dies in Northminster Infirmary, the victim of a brutal and systematic attack which seems to point to dangerous criminal forces hitherto unknown in the city. Vernon has his suspicions as to who is behind it, and with Carswell's assistance he begins to unpick a complex network of alliances and enemies. Yet, as their best witnesses meet brutal fates, they are forced to face the grim possibility of failure.
Having been forced into unpleasant compromises to gain access to the truth, Giles is further unsettled by the return of Emma Maitland to Northminster, now engaged to another man. As she assists him with the case, he begins to realise all that he has lost. For Felix Carswell, a bizarre and other-worldly encounter with a beautiful, spirited young woman throws up the possibility of an extremely advantageous marriage. Eleanor Blanchfort is an heiress and Lord Rothborough's ward. Has destiny brought them together as she suggests, and can Felix find the will to resist such a dazzling temptation?
The Echo at Rooke Court: Northminster Mystery 6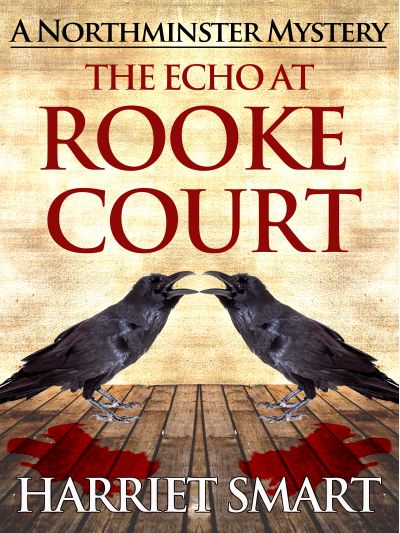 Felix Carswell returns from his blissful wedding journey and is at once called to the bedside of a young man fighting for his life. Fred Pierce has been seriously injured rescuing the occupants of a house from a fire, and Major Giles Vernon suspects the fire was not an accident. When Fred Pierce loses his struggle to live, having uttered a mysterious message on his deathbed, the search for an elusive arsonist begins. Could there be a connection with a recent fire at a cotton warehouse, or is there something amiss at the bank where Fred Pierce was a diligent employee?
Major Vernon has been house-hunting with his fiancée Emma Maitland, and the couple have agreed to rent an ancient but beautiful house in the Minster Precincts, Rooke Court. Their new landlord is Sir Morten Hurrell, owner of a magnificent country estate at Hurrell Place. But they soon find that all is not well with the Hurrell family when the heir Arthur Hurrell is found dead in highly suspicious circumstances. Vernon and Carswell find they have another challenging investigation on their hands.
A scandalous anonymous novel, a potential bank collapse and the acrimonious affairs between the Hurrell family and their neighbours the Wyttons only add to the complexity of the case. Felix finds the struggle threatens to break the still fragile bonds he has formed with his young wife, while Giles faces dismissal and the possible end to his marital hopes; it will require all their ingenuity and courage to find the answers they need.
From the opulent luxury of country estates to the shocking realities of a fever hospital and the extraordinary secrets offered up by an old house, The Echo at Rooke Court is the sixth enthralling Northminster Mystery featuring Major Giles Vernon and Felix Carswell.
The Fatal Engine: Northminster Mystery 7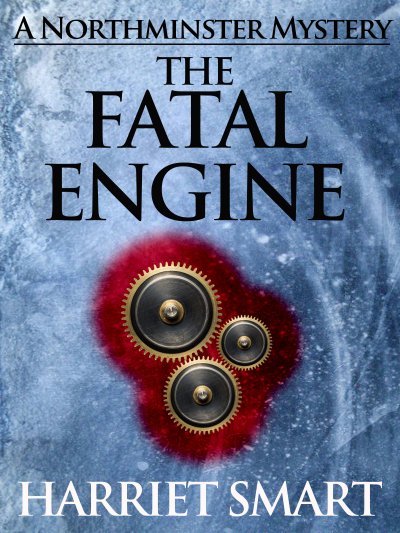 As a harsh winter settles on Northminster, a reclusive inventor is found lying dead in his workshop in circumstances which suggest foul play, and Felix Carswell and Major Giles Vernon have a new investigation on their hands. They uncover a cut-throat world of technological rivalry, while the threat of industrial unrest hangs over the city, fuelled by bitter memories of a miscarriage of justice. Twenty years ago, followers of the radical agitator Crimson Mary were wrongfully hanged for machine breaking and now it seems that the mysterious Mary may soon return to take her revenge.
Celebrated author Oliver Truro has arrived in Northminster to research his new book, and he is soon beguiled into organising Twelfth Night theatricals for the beautiful young Mrs Carswell at Hawksby. But Truro has secrets and enemies, and his presence has unwelcome consequences for all around him, not least for Felix, who is forced into a terrible dilemma when matters come to a tragic head. Meanwhile, unexpected guests force themselves on Giles and Emma, in the form of her half-sister and her children, an event which brings not only tension between them but profound changes in their marriage.
In time, a dangerous enemy is revealed, and Carswell and Vernon face a race against time to avert a blood-stained Christmas.
The Witches of Pitfeldry: Northminster Mystery 8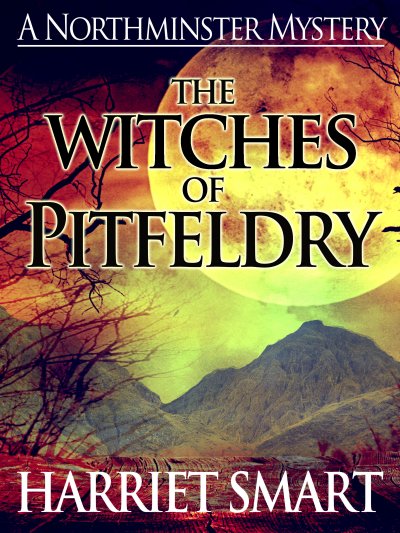 In the spring of 1842, Felix Carswell and Major Giles Vernon arrive in the picturesque village of Pitfeldry in the Scottish Highlands with their families, expecting a well-deserved holiday. But it is not long before they are forced back to work when a local woman is found lying dead on a lonely hillside. The victim is a respected member of the tight-knit community and the identity of her killer is a mystery. At the same time, Felix is confronted with a disturbed young girl who claims that she is being possessed by the Devil, and her younger sisters begin to display the same symptoms.
Carswell's adopted father, the Rector of Pitfeldry, is fearful that something unearthly is unfolding in the usually tranquil and remote glen, echoing a witch-hunt two hundred years earlier that claimed the lives of twenty women. It is up to Giles and Felix to find the truth of the matter, as a succession of puzzling and shocking events come frighteningly close to home.
Moonshine and Mercury: Northminster Mystery 9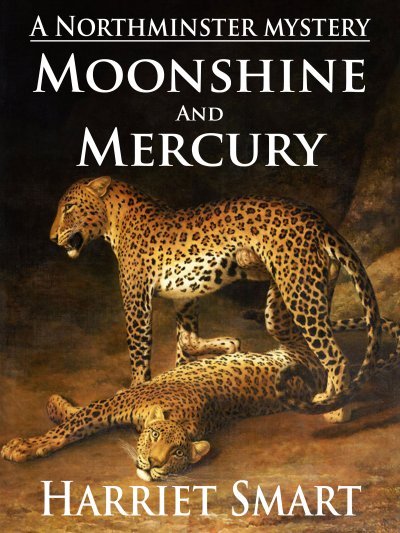 In the summer of 1842, the spa town of Stanegate is booming, thanks to the vision of Captain Carrington, the enterprising proprietor of the Hydropathic Institute.
Fashionable visitors can take the latest cures, luxuriate in the opulent Roman Baths and buy all the newest frivolities from the glamorous shops in the Parade before an evening's entertainment at the newly built Opera House.
But when the remains of a man are discovered in an animal cage at Askham's Menagerie, the darkness under the glittering surface of the town is exposed. It is the task of Major Giles Vernon and Felix Carswell to determine who he is and how he came to such a terrible end.
Was he killed by Moonshine and Mercury, a pair of beautiful and celebrated leopards, or is there something far more sinister at work in the resort? When a disaffected French chef commits suicide in the arms of his employer, Madame Jacquot - the alluring manager of The White Hart Hotel - it seems so.
As they hunt for the killer, Giles and Felix must cut through a dangerous tangle of bewildering clues, encountering old friends and new enemies, before the truth is finally laid bare.
Moonshine and Mercury is the ninth compelling Northminster Mystery by Harriet Smart.
What readers say: "Another great book in the series of these two sleuths!! Could not put it down! Harriet Smart is an amazing writer!"
"I absolutely love this author. I sincerely hope she writes more Northminster books. The characters are wonderful and it has been a sheer delight to read them in sequence."
Tarleton's Coffer: Northminster Mystery 10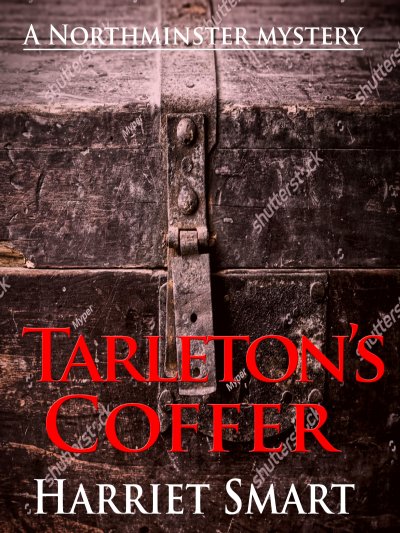 When Northminster's most prominent bookseller, Arthur Tarleton, is found crushed under a marble column in his extraordinary library, Major Giles Vernon and Felix Carswell are called to investigate.
Their chief suspect is Tarleton's adopted son, but he vanished three years ago. The discovery of a stash of valuable books, stolen from other libraries, only makes the affair more puzzling. Did Tarleton's passion for collecting rare titles lead to his downfall?
Matters are complicated by the curious behaviour of heiress, Serena Wyvern, who has spurned her fiancé, Colonel Ashcombe, and has alarmed her family with her change in character. When another respectable young woman steals a baby, Giles and Felix discover that a malign movement is at work in the heart of Northminster society, one that threatens to end in a terrible tragedy.
As he grapples with these intricate affairs, Giles faces a personal battle: to retain custody of his niece and nephews when their father returns to claim them. Meanwhile, Felix is thrown into torment in the aftermath of the birth of his child, when fate deals the bitterest blow of all.
Set in a bleak Adventide of 1842, Tarleton's Coffer is the tenth Northminster Mystery featuring intrepid early-Victorian detectives, Major Giles Vernon and Felix Carswell.
The Wounded Oak: Northminster Mystery 11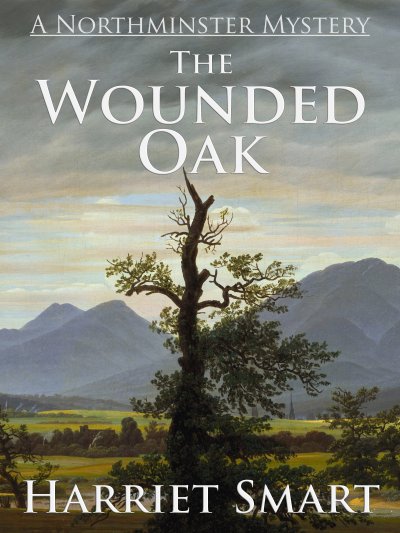 When walking in his gardens on a glorious spring morning, the debonair Rector of Swalecliffe, John Ravenell, is shot and almost killed by a hidden rifleman. This extraordinary event calls Major Giles Vernon and Felix Carswell to pursue another dangerous and complicated investigation, this time in the idyllic seaside town of Swalecliffe.
Ravenell survives the attack due to Carswell's skill as a surgeon, but the identity of the rifleman remains elusive, as does the nature of the weapon he used. Astonishing in its range and accuracy, it becomes an urgent matter to find the gun and its owner. Who in sleepy Swalecliffe might harbour such a dangerous weapon and have the desire to use it in earnest?
Meanwhile, Lord Rothborough has acquired the nearby Margrave Abbey as a peace offering for his wife, but here in the spectacular grounds, another shocking event throws all thoughts of reconciliation into confusion. For Lady Rothborough is carrying secrets of her own which can only end in tragedy.
Giles has been convalescing at Swalecliffe after pneumonia and the case threatens to damage his precarious health, while Felix is attempting to rebuild his life and create a family for his infant son: he finds himself in the eye of the storm when he rekindles an old friendship high on the windswept moors above Swalecliffe.
The True Value of Pearls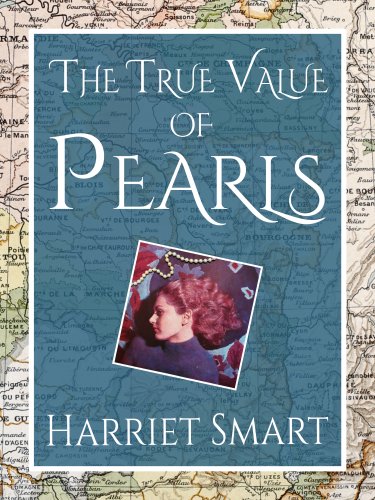 After the war, a dangerous legacy...
It's 1947; London is in the grip of post-war austerity, and Saskia Harper is desperately unhappy. Still mourning her first husband, killed in the war, she is searching for the love that her scholarly husband cannot give. A foolish, misjudged affair has left her full of regret.
When she learns that she has inherited the house in which she grew up, she sets out to claim it. For her, the Seigneurie is a place of enchanted memories set in a remote corner of Brittany, the Cornwall of France. But when she arrives at the ancient manor house, she finds that her inheritance is fiercely disputed. Someone else claims to be the true owner, and all seems lost.
Reeling, Saskia is thrown into a chance encounter with a mysterious yet charismatic stranger, Jean-Jacques Sebastien, who has come to Brittany on a desperate quest of his own. Jean-Jacques drags her into the dangerous complexities of post-occupation France, where the wounds of the war have barely begun to heal, and it soon emerges that they have business in common, and far more besides. But as she opens her heart to him, she finds herself struggling to save him from his own dark past.
The True Value of Pearls is an emotional, romantic suspense novel in the tradition of Mary Stewart.
The Daughters of Blane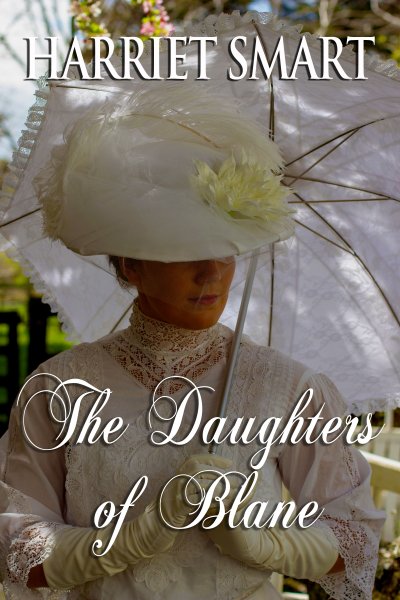 Three young ladies with more beauty and charm than Isobel, Leonora and Vivien Buchanan, daughters of the laird of Blane, would be hard to find; their marriage prospects are exceptional. Indeed, in the summer of 1890, Isobel is already engaged to a duke. But Isobel is secretly uncertain about the man she is to marry. When another, utterly unsuitable candidate presents himself, she is stunned by the strength of her feelings. Suddenly she must make a decision that could have devastating consequences. Younger and more independent, Vivien has always resisted the destiny allotted to women of her class. Marriage to a radical politician seems to offer her the deep and close relationship she seeks; but time and changing ideals can temper the deepest passion. Only Leonora, spoiled and extravagant, is ready to settle for a conventional marriage. But a rich and titled husband is no guarantee of happiness, especially against the pull of true but illicit love.
Set against the turbulent events of the 1890s and moving from the Western Isles of Scotland to London society, from slum life in Edinburgh to a palazzo in Venice, and finally to the battlefields of the Boer war, The Daughters of Blane is the passionate and ultimately triumphant story of three women who refuse to fit the mould society has made for them.
Green Grow the Rushes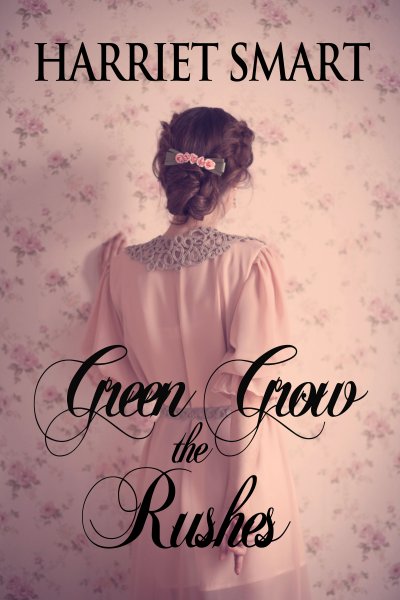 In the summer of 1900, a group of young people are brought together in the decaying splendour of the Quarro, a Scottish country house owned by the down-at-heel Lennox family. As their lives touch, new alliances are formed – some doomed to failure and bitter despair, others that will endure against the odds to bring lasting happiness.
A sweeping, panoramic survey of turn-of-the-century Scottish society – from country house to industrial slums, bohemian free-thinking to High Tory Politics – Green Grow the Rushes is peopled with a cast of memorable and vividly realised characters.
"Smart's characters have a feel of authentic life and move in and out of a backdrop which cunningly incorporates political change, trade union rebellion, suffragette noise and good food" – The Sunday Times
The Wild Garden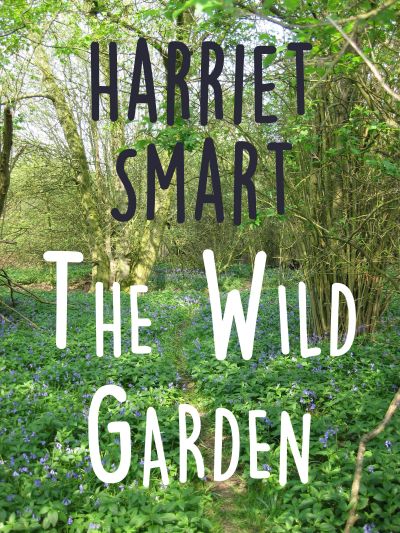 Kate Mackenzie is on the brink of success as an artist when she meets Gabriel Erskine, twenty-two years her senior. She's not looking for a relationship, but Gabriel's understanding of paintings and his outlook, so different from that of her friends, captivate her. Six months later, she moves into Allansfield, the beautiful house in rambling gardens on Gabriel's estate in Fife. She doesn't know him well, but what better way to change that than by living with him?
Touching, involving and honest, The Wild Garden is an utterly contemporary novel about life's choices, love's different aspects, and second chances.
The Lark Ascending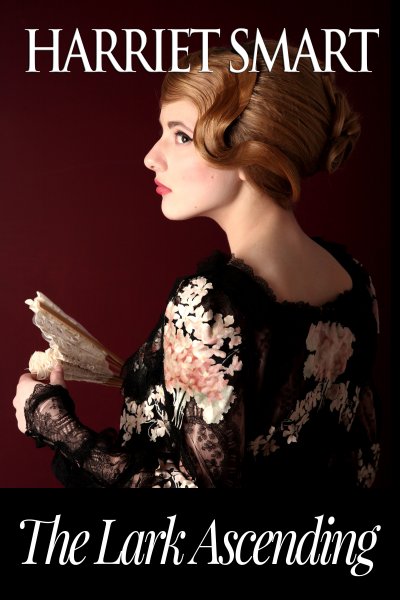 When Chris Adam receives a proposal from wealthy, young Guy Lindsay, her family are delighted – this would be a fine match indeed for a daughter of the Manse. Chris is tempted, for she is attracted to Guy, but her vocation is to be a composer, and instead of marriage she chooses to study music in Edinburgh.
There Chris meets Angus Bretton, who has been sent down from medical school in disgrace. Though he seems strangely restrained after the passionate Guy, Chris falls deeply in love with him, and it is Angus who comes to her rescue when events conspire against her and all her dreams are in ruins. But Angus is not all that Chris imagines him to be and their happiness is short-lived. A chance meeting with Guy gives Chris a glimpse of the fulfilling life she might have had – but now Guy is married to one of Chris's friends.
As war breaks out across Europe in 1914, tragedy, betrayal and scandal lie ahead before Chris can fulfil her musical destiny and stand by the side of the man she loves.
Reckless Griselda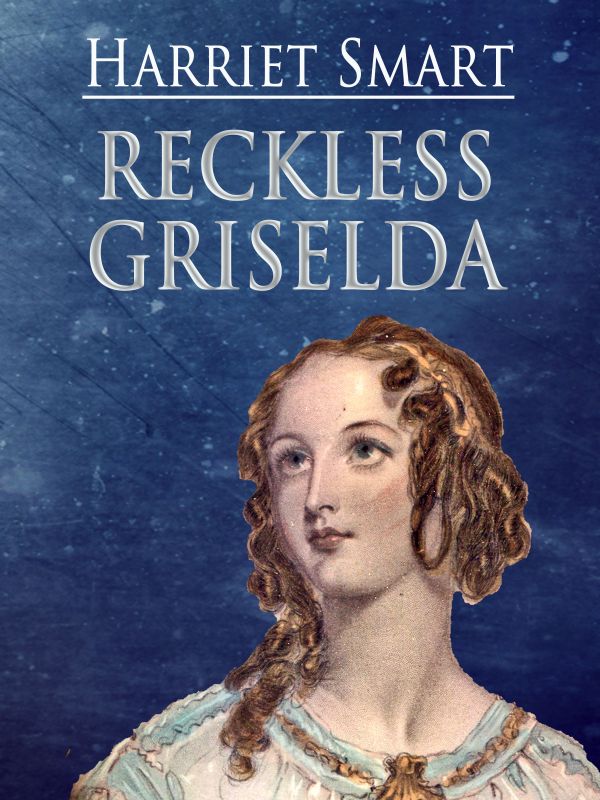 On an impetuous journey to stop her father making an unsuitable marriage, Griselda Farquarson meets dashing Tom Thorpe. They fall instantly in love and into trouble. After she indulges in a sensual clandestine encounter with him, Griselda is forced to face the consequences of her reckless disregard for the rules of society. For this is England in 1816 and Tom is a wealthy baronet, caught up in a net of emotional entanglements and family conflicts. Determined to do the right thing and preserve Griselda's reputation, he must face the ruin of his own. As a whirlwind of scandal engulfs them, will Griselda and Tom be able to transform their passionate attraction into a true and lasting happiness or will their love be destroyed by it?
Moving from the Norfolk countryside to the fashionable drawing rooms of London, Reckless Griselda is a hot-blooded regency romantic comedy that asks the question: should you let your heart rule your head?
A Tempting Proposal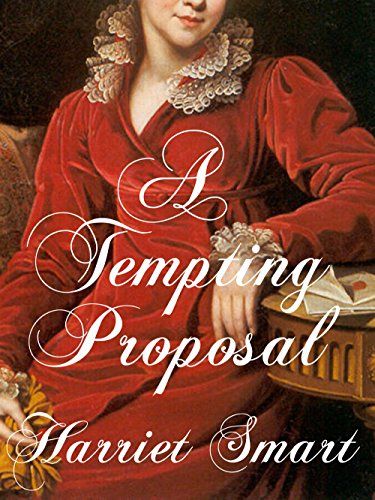 Adela Ross is reduced to singing in Macreadies' sordid supper club in Edinburgh to keep bread on the table and a roof over her head.
Sir William Urquhart must marry within a month or forfeit the estates and fortune left to him by his uncle.
When Adela falters on stage in front of a rough crowd, Will intervenes and rescues her. Impressed by her determination and spirit in the face of adversity, Will decides that she may be the solution to his awkward problem. He asks her to marry him: purely for convenience. It is to be a business arrangement so that they can both save their families from misery and poverty.
Adela says yes, although her sisters chide her for it, fearing for her happiness. But how can she refuse such a tempting proposal? She will be an independent woman of means, while Will goes away to Rome, a husband in name only.
But after their hasty marriage they go to Balnagowan, Will's enchanting Highland estate, and the trouble begins. Obliged by circumstances to pretend it is a love match, Adela finds her resolve to stay aloof from Will crumbling fast. The game of playing happy husband and wife is seductive enough and Will is dangerously attractive. But there are a hundred question marks about his past and no satisfactory answers. Can Adela resist a man who looks likely to break her heart? Is it such a tempting proposal after all?
---
© 2019 Harriet Smart